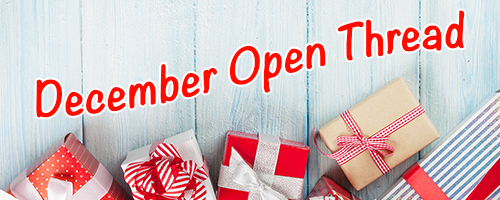 Happy December! Can you believe another year is almost over? If not, you might want to parse that quirk of time relativity with your fellow Corbett Report subscribers.
Or perhaps you want to discuss The Return of the Lockdown Left.
Or maybe you want to discuss xenobots with Corbett Report member Steve Smith.
Or you could dive further into exploration of narratives and Structural Utterances - without & within the context of no context with Corbett Report listener Eddie Farrell?
Or watch a live interview of James conducted by Nicholas Urgero on Sunday December 6th at 9 PM Eastern.
Or would you prefer to just kick back and appreciate some truth music, like "Destroyed by Compliance" by Corbett Report listeners Angry North & Boris's Bitches or the Sassy Alternative Music of Corbett Report listener Rosemarie Ashley or We Won't Give Up by Corbett Report listener gedachtenvoer?
Whatever the case, Corbett Report members are invited to log in  and do so here in the December 2021 Open Thread.
Not a Corbett Report member yet? Sign up today and join the conversation.
Filed in: Articles
Tagged with: open thread
Comments (628)
Trackback URL | Comments RSS Feed