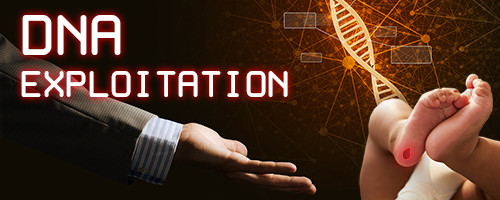 Look out, everybody! There's a new threat that the US intelligence agencies (and their mouthpieces in the corporate-controlled media) want you to be afraid of: DNA exploitation.
Yes, the US National Counterintelligence and Security Center (NCSC) released a report earlier this year warning that the Chinese government was involved in gathering information from public health databases and large genomic data sets that could be used to precisely target individuals in foreign governments, private industries, or other sectors for potential surveillance, manipulation, or extortion.
And if all that weren't enough to give you the heebie-jeebies, they've followed that up with a new report on "Protecting Critical and Emerging US Technologies from Foreign Threats." This latest screed warns us that the very same genetic technologies that are being so heavily touted as "the future of medicine" for their ability to design and tailor disease therapies to an individual's genome "also can be used to identify genetic vulnerabilities in a population."
But wait . . . isn't this what people in the alternative media (including myself) have been warning about for years now? You know, DNA surveillance and genetically tailored weapons and other such "tin foil hat" stuff? So why is the US government ringing the alarm on these developments now? What gives?
Discover the ploy behind this latest partial revelation of the truth in this week's edition of The Corbett Report Subscriber. Also, Corbett Report members are invited to stick around for recommended reading, listening and viewing. All that and a coupon code for 25% off Corbett Report DVDs at the new New World Next Week shop just for being a Corbett Report member! Why not sign up today?
To access the full newsletter and to support this website, please become a member today.
For free access to this editorial, please CLICK HERE.
This content is restricted to site members. If you are an existing user, please log in. New users may register here.
Filed in: Newsletter