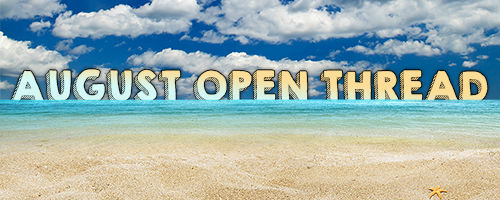 Hey everyone! I hope you're out and about enjoying the lovely summer of global boiling, but just in case you do find yourself looking at a screen I present for your edification and enjoyment the August Open Thread.
Have fun!
Corbett Report members are encouraged as always to leave their thoughts, comments, news and random ideas (how about some summer reading suggestions?) in the comment section below.
Not a Corbett Report member yet? Sign up today and join the conversation.
Filed in: Articles
Tagged with: open thread
Comments (490)
Trackback URL | Comments RSS Feed