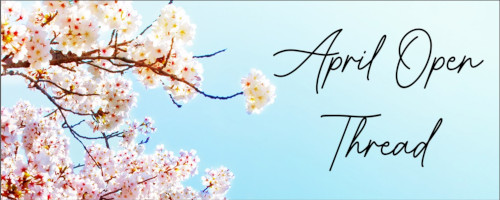 Cherry blossom season is upon us here in Japan, so that can only mean one thing: it's time for the April Open Thread.
As usual, there are no shortage of new initiatives, ideas and media from Corbett Report subscribers and listeners to peruse and discuss.
Are you ready to demand a full and immediate recall of the COVID vaccines? Then you'll want to check out The Great Recall.
Are you looking for a new source of satirical "news"? Then you'll want to browse The Globalist Gazette.
Are you interested in Japan's biosecurity kabuki theater? Then you'll want to see The Chaban Mask.
Or maybe you just want to discuss the latest news, like the first international LNG purchase to be facilitated by CBDC or King Charles' embrace of genetic editing or Putin & Xi's Moscow agreements (in support of the UN 2030 Agenda for Sustainable Development, of course).
Or perhaps you've taken a page from #SolutionsWatch and are looking to swap tips on How to Create a Food Forest in Your Backyard or something equally productive.
Whatever the case, this open thread is the place for Corbett Report members to log in and start discussing whatever is on their mind.
Not a Corbett Report member yet? Sign up today and join the conversation.
Filed in: Articles
Tagged with: open thread