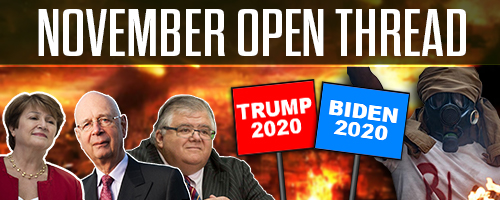 It's a big weekend and there's a lot going on in the world right now . . . like my band's next gig on Sunday night (be there or be square)! As I'm busy preparing for the show, there will be no subscriber newsletter this weekend. In its stead, I've decided to carry on the lengthy tradition of the September Open Thread and the October Open Thread with (you guessed it) a November Open Thread!
Corbett Report members are invited to log in and discuss anything happening in the world right now, ask any burning questions you may have, or share your latest research with the community in the comments below.
Not a Corbett Report member yet? Sign up today and join the conversation.
Filed in: Articles
Tagged with: open thread
Comments (409)
Trackback URL | Comments RSS Feed