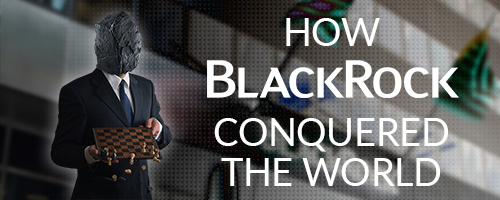 Let's play a little game.
Let's imagine you're Joe Q. Normie and you need to run out for some groceries. You hop in the car and head to the store. What store do you go to? Why, Walmart, of course!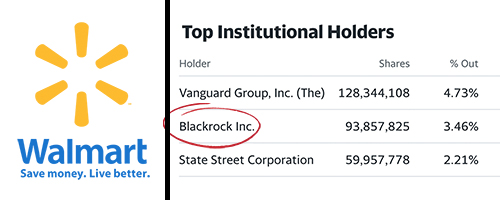 And, being an unwitting victim of the sugar conspiracy, what do you buy when you're there? Coke, naturally!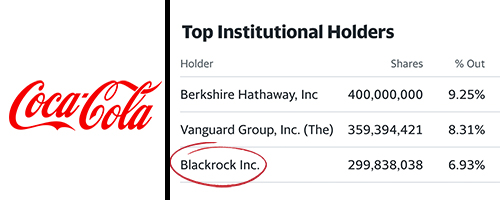 And you can get jabbed at Walmart these days, right? Well then, you might as well make sure you get your sixth Moderna booster while you're there!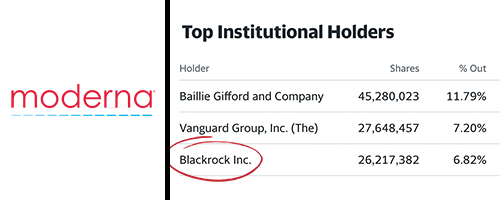 And don't forget to fill up with gas on your way home!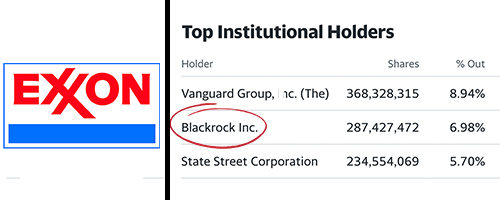 Is this creeping you out? Then why don't you shut yourself in your house and never go out shopping again? That'll show 'em! After all, you can always order whatever you need from Amazon, can't you?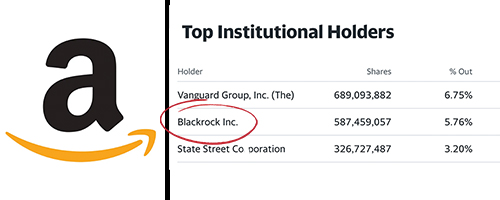 Are you noticing a pattern here? Yes, in case you haven't heard, BlackRock, Inc. is now officially everywhere. It owns everything.
Sadly for us, however, the creepy corporate claws of the BlackRock beast aren't content simply to clutch onto a near plurality of the shares of every major corporation in the world. No, BlackRock is now digging its talons in even further and flexing its muscles, putting that inconceivable wealth and influence to use by completely reordering the economy, creating scamdemics and shaping the course of civilization in the process.
Let's face it: if you're not concerned about the power BlackRock wields over the world by this point, then you're not paying attention.
But don't worry if all of this is news to you. Most people have no idea where this investment giant came from, how it clawed its way to the top of the Wall Street dogpile, or what it has planned for your future.
Let's fill that gap in public understanding. Over the course of this investigative series, you're going to get a crash course in the creepiest company you've never heard of.
This week I will give A Brief History of Blackrock and describe how it came to be the economic and political juggernaut it is today.
In Part 2 of this series, we will examine how BlackRock's Going Direct reset paved the way for the massive economic and monetary transition that we have just lived through under the cover of the scamdemic.
And in Part 3, we will examine the Aladdin system and the other creepy ways BlackRock is planning to use its power to mould society in its own interest.
To access this week's edition of The Corbett Report Subscriber, please sign in and continue reading below.
Not a Corbett Report member yet? Sign up to BECOME A MEMBER of the website and read the full newsletter or CLICK HERE to access the editorial for free.
This content is restricted to site members. If you are an existing user, please log in. New users may register here.
Filed in: Newsletter
Tagged with: economy • finance