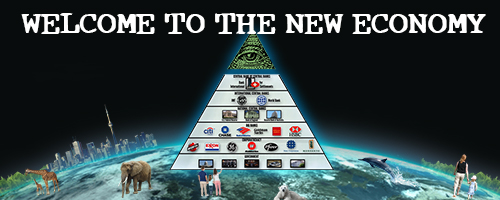 We are plunging headlong into the greatest economic transition in history. We don't have to speculate about that, either. Back in 2015, Christina Figueres—then the UN's top climate change official—straight up told us that this was the end goal of the Great Resetters and their climate change cult:
"This is probably the most difficult task we have ever given ourselves, which is to intentionally transform the economic development model, for the first time in human history. This is the first time in the history of mankind that we are setting ourselves the task of intentionally—within a defined period of time—[attempting] to change the economic development model that has been reigning for at least 150 years, since the industrial revolution."
Other than Patrick Wood (and The Corbett Report, of course), few noted or wondered at these words. Surely it was just more hot air from the bumbling bloviators at climate alarmism headquarters, right?
Fast forward to 2021 and we can listen to Prince Charles repeating this threat to transform the global economy in even stronger terms. Pivoting from the COVID scaremongering to climate scaremongering (exactly as predicted), His Royal Lowness warned that the "existential threat" of climate change would require that countries not only transform their economies but put themselves on a "war-like footing" and mount a "military-style campaign" against ManBearPig:
"Here we need a vast military-style campaign to marshal the strength of the global private sector. With trillions at its disposal, far beyond global GDP and with the greatest respect beyond even the governments of the world's leaders, it offers the only real prospect of achieving fundamental economic transition."
I know people would like to close their eyes, let the normalcy bias kick in, and pretend that these are just empty rhetorical statements. It's true: Christina Figueres and Prince Charles, individually, run nothing. The world does not run on their pronouncements. But for the last several years, and with increasing intensity in recent months, the people who do control the world of international finance have begun constructing the web of organizations, instruments and mechanisms for accomplishing this "fundamental economic transition."
And, sadly, not one person in a thousand is paying attention to this complete overhaul of international finance. Let's rectify that right now, shall we?
Learn all the nitty-gritty details of the $130 trillion climate finance swindle in this week's edition of The Corbett Report Subscriber. Then, stick around for recommended reading, listening and viewing and get access to the coupon code for 25% off Corbett Report DVDs at the new New World Next Week shop.
To access the full newsletter and to support this website, please become a member today.
For free access to this editorial, please CLICK HERE.
This content is restricted to site members. If you are an existing user, please log in. New users may register here.
Filed in: Newsletter
Tagged with: climate change • finance • global warming