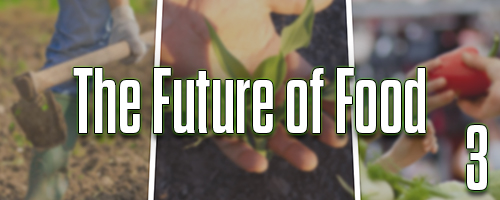 From GMOs and lab-grown meat to the "Eat Ze Bugs" agenda and molecular gastronomy, readers of What is the Future of Food? will know that the global cabal is busy cooking up nefarious plans for reengineering our food supply.
And, as readers of Who Is Behind the Great Food Reset? will know, that global cabal includes the usual suspects—the Rockefellers, the Gates, the World Economic Forum—as well as upstarts like the EAT Forum. (And let's not forget BlackRock!)
But for those looking to avoid the creepy culinary concoctions of the Great Food Resetters, that still leaves the question: what do we do about this agenda?
Answering that question is our task for today.
To access this week's edition of The Corbett Report Subscriber (and to see this month's Subscriber Exclusive Video), please sign in and continue reading below.
Not a Corbett Report member yet? Sign up to BECOME A MEMBER of the website and read the full newsletter or CLICK HERE to access the editorial for free.
This content is restricted to site members. If you are an existing user, please log in. New users may register here.
Filed in: Newsletter
Tagged with: food • solutions