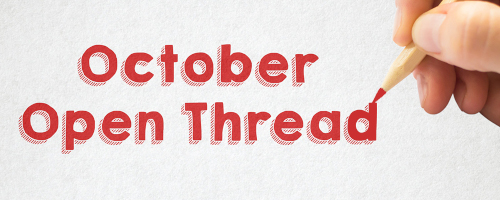 It's the first weekend of October so I'm opening up the October Open Thread for members to discuss the latest news and happenings from around the world, or just to share personal anecdotes or talk about life, music, the world and everything.
There's also a bunch of interviews of yours truly to catch up on in case your jonesing for some James, including an interview by Weezy of the What Is Truth? podcast:
#154 James Corbett | The Corbett Report
An interview conducted by Christy and Scott over at Flip City Magazine:
Flip City interviews James Corbett
and a special interview that's not with James Corbett of The Corbett Report but James Corbett of Kodomosan:
Liberty Radio Interview - James Corbett of Kodomosan
As always, Corbett Report members are invited to log in and engage in discussion in the comments below.
Not a Corbett Report member yet? Sign up today and join the conversation.
Filed in: Articles
Tagged with: open thread