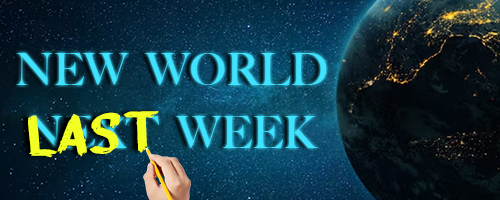 Let me guess: you're sitting there in your Corbett Report T-shirt and your (brand spanking new) Media Monarchy baseball cap with your beverage of choice by your side, constantly refreshing The Corbett Report home page in the vain hope that the latest edition of New World Next Week will suddenly appear, right?
In fact, you're beginning to wonder if you'll have to turn to a fake AI "news source" to find out what's going on in the world if James and James don't appear on your screen soon, aren't you?
And now you're getting agitated: "I mean, are they even anarchists?!"
OK, first of all: breathe. It's going to be alright.
Having said that, I do have two pieces of bad news for you:
1) James and I are in the middle of a two-week New World Next Week hiatus;
and
2) You clearly didn't catch the end of last week's episode where we explained all this.
But trust me, I get it. It's a weird, confusing world out there, and it's nice to have a couple of friendly faces breaking it all down for you with their trademark wit, insight and humour, isn't it?
OK, here's what I can do for you. In this week's editorial I'll go through three news stories from around the world—stories that very well could have (would have?) been covered on New World Next Week if we were producing an episode this week—and I'll break them down for you the same way I would have on the de-program.
Deal?
Great. Now, enough chit-chat! Let's go!
To access this week's edition of The Corbett Report Subscriber, please sign in and continue reading below.
Not a Corbett Report member yet? Sign up to BECOME A MEMBER of the website and read the full newsletter or CLICK HERE to access the editorial for free.
This content is restricted to site members. If you are an existing user, please log in. New users may register here.
Filed in: Newsletter
Tagged with: geopolitics • media • syria