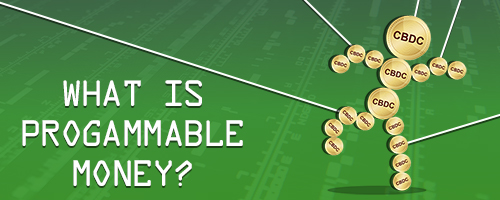 There are 3 types of people in this world.
There are those who read that SWIFT has "solve[d] the significant challenge of interoperability in cross-border transactions by bridging between different distributed ledger technology (DLT) networks and existing payment systems" and
get a chill down their spine
rub their hands in glee
ask what SWIFT is, get bored halfway through the answer, and go back to checking their TikTok feed
Now, given that you're reading this editorial, you're probably in the first category of people. (And if you're in the second category, all I can say is GET OFF OF MY LAWN YA DAMN GLOBALIST BANKSTER, YOU!)
But I guarantee most of your friends, family, co-workers, neighbours and acquaintances are in the third category. And who can blame them? Financial mumbo jumbo is designed to be as eye-wateringly boring and unsexy as possible.
But here's the rub: while the public focuses on distractions and entertainment, the global banking cabal is hard at work engineering a new form of money that will serve as the backbone of the most sophisticated system of financial surveillance and control the world has ever seen. It is not hyperbole to say that the very fate of the human species hangs in the balance.
So, are you at a loss to explain to your normie friends why the coming central bank digital currency (CBDC) paradigm is so important and why it should be a primary concern for all of humanity?
Well, then, today is your lucky day. This editorial is for you . . . and them!
To access this week's edition of The Corbett Report Subscriber, please sign in and continue reading below.
Not a Corbett Report member yet? Sign up to BECOME A MEMBER of the website and read the full newsletter or CLICK HERE to access the editorial for free.
This content is restricted to site members. If you are an existing user, please log in. New users may register here.
Filed in: Newsletter
Tagged with: cbdc • monetary reform • money