The leaders of the so-called "BRICS" nations converged on Xiamen in Southeast China this week to convene the Ninth BRICS Summit, the annual get-together for the association. And to the surprise of absolutely no one, the event kicked off with a joint declaration full of the usual mealymouthed diplomatic gobbledygook that was immediately hailed by the members' state-run media mouthpieces as the start of the group's second "golden decade" and (say it with me) "paving the way for a new world order."
Yay.
But, buried in among all the feelgood diplobabble were a few nuggets of significance, as predictably indigestible as those nuggets may be.
Like the BRICS' reaffirmation of commitment to the UN and their "sustainable development" scam, Agenda 21/2030: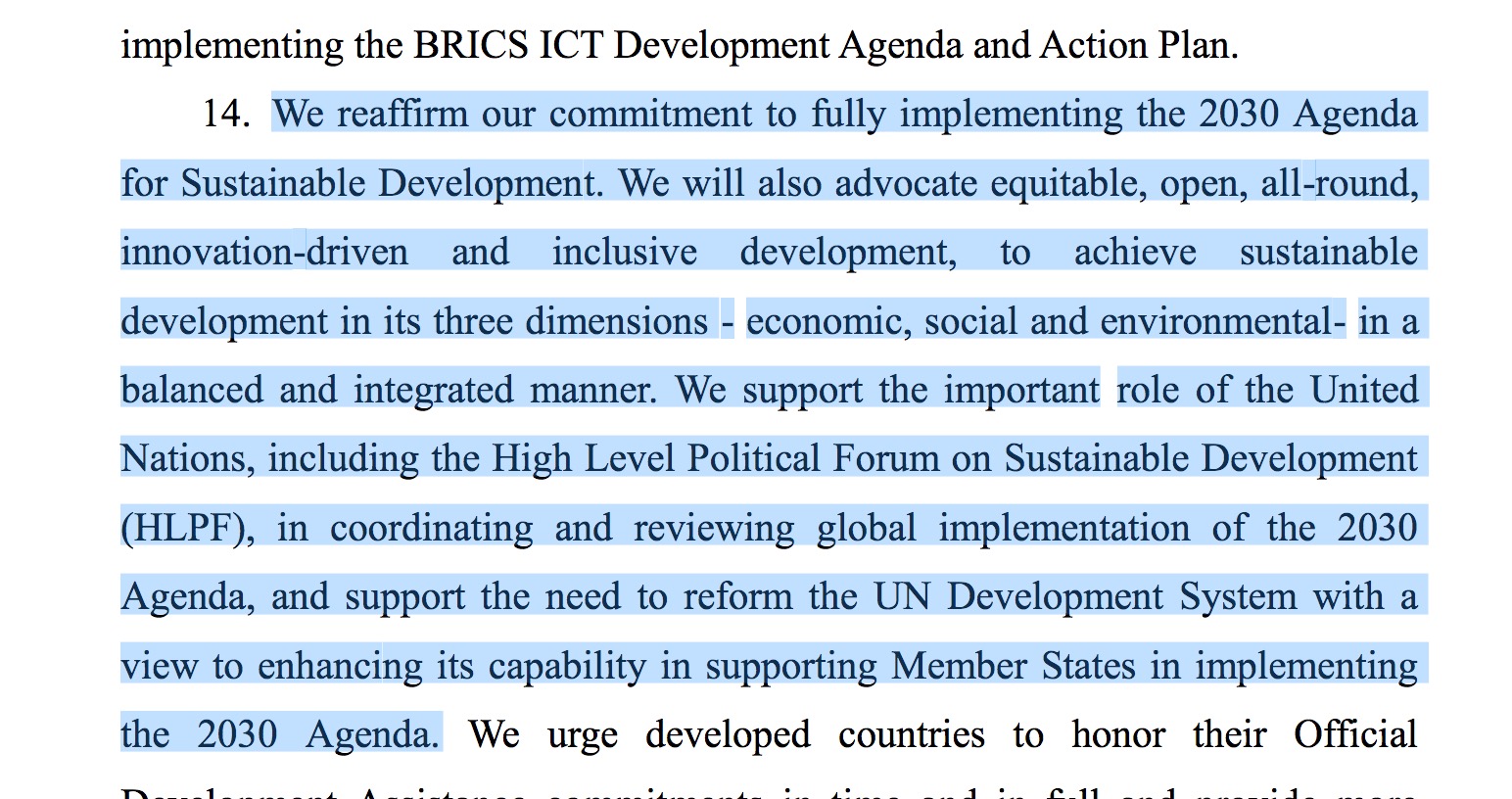 And their resolve to foster a "global economic governance architecture," complete with an obligatory curtsy to their IMF/World Bank masters: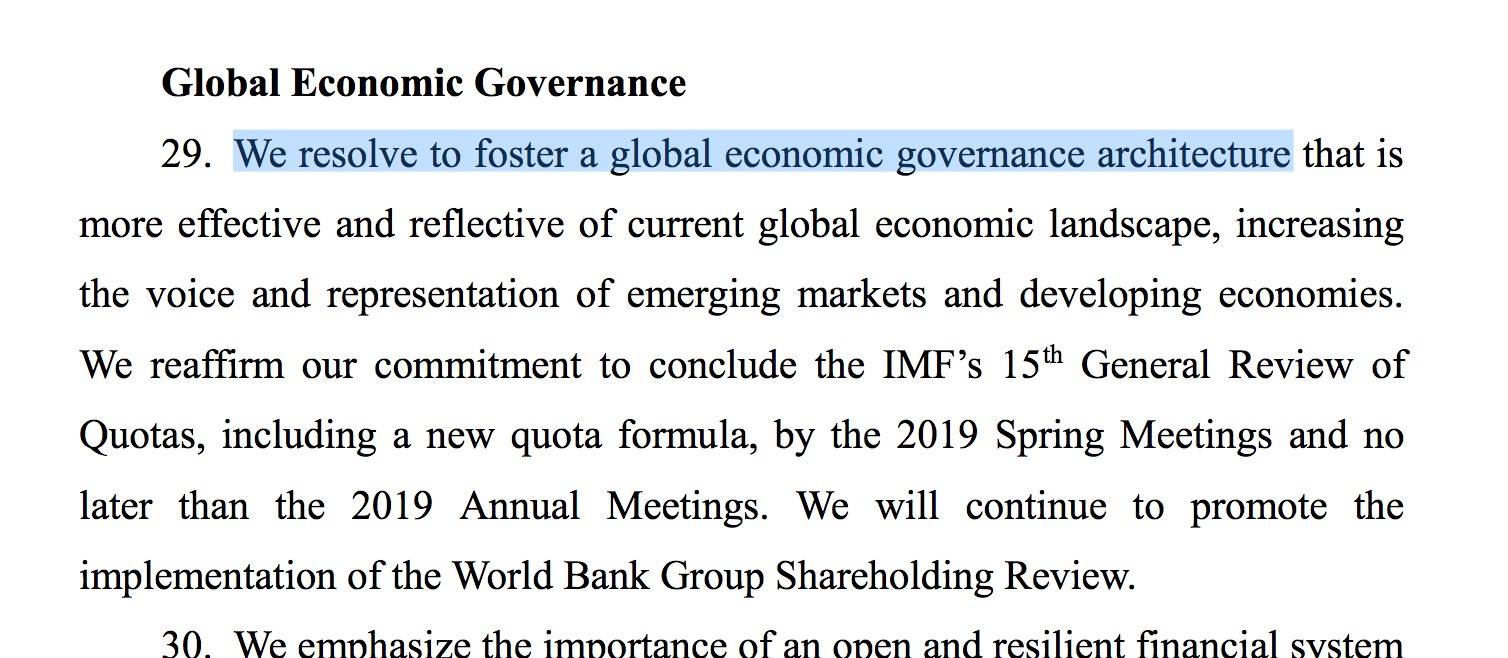 And their genuflection to the World Trade Organization: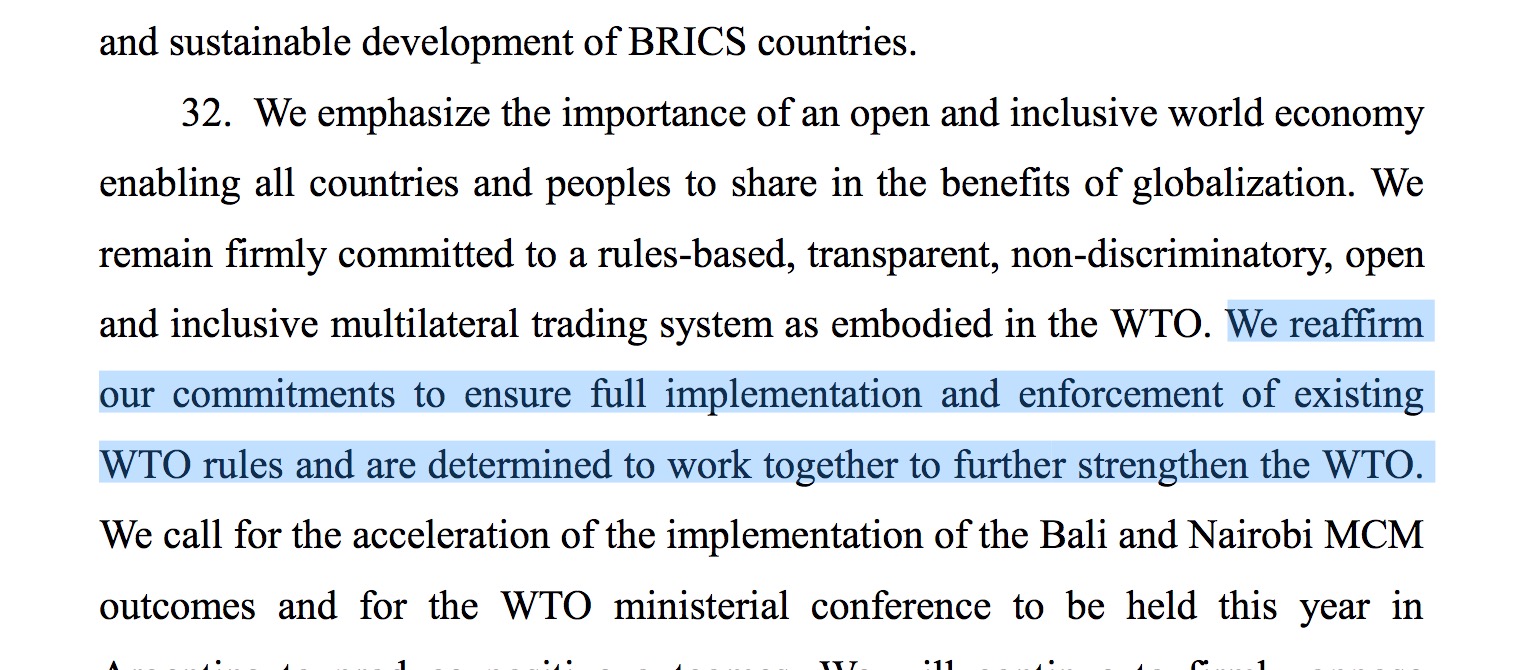 Barf.
But, like it or not, the summit did generate some actual news worthy of scrutiny, so in the interest of keeping you informed, here are the most important stories to emerge from this year's BRICS Summit...
For free access to this editorial, please CLICK HERE.
For full access to the subscriber newsletter, and to support this website, please become a member.
This content is restricted to site members. If you are an existing user, please log in. New users may register here.
Filed in: Newsletter