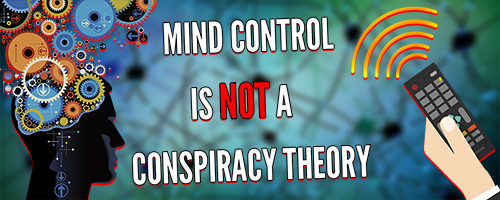 When you hear the words "mind control," what do you think of?
Conspiracy theorists in tinfoil hats trying to keep the aliens from beaming messages into their heads? Evil scientists using spinning pinwheels and special potions to brainwash their hapless victims into doing their bidding? Sci-fi stories about remote-controlled people?
Yes, the realm of mind control has effectively been usurped by the social engineers for the purpose of making it seem like the stuff of fantasy. Whether that fantasy takes the form of a fun, silly science fiction story or becomes the deranged ranting of a marginalized conspiracy loony makes little difference; as long as the general population understands it's a "kooky" subject, most people will instinctively know to avoid it.
But guess what? Mind control is not the stuff of fantasy. It is a mundane reality that is increasingly finding its way into science journals, declassified documents and even the daily newspaper.
Case in point:
That rather breathless headline comes not from some independent media outlet but from the Agence France-Presse (via The Economic Times). It turns out that the AFP would like you to know that it will soon be possible to read your mind. In fact, this future technology will be able to know what you're going to be thinking "before even you're aware of what you're thinking."
So why is the dinosaur media bringing it up at all? Like everything else they write, this, too, is a form of limited hangout and an attempt to steer the conversation in a certain direction. But it does signal one key fact: Having worked for decades to keep the conversation about mind control on the fringes, the social engineers are now looking to bring it into the mainstream. And that should worry us for a host of reasons.
Learn more about the openly admitted technologies for neurological control that are being worked on as we speak and what they mean for the future of humanity in this week's edition of The Corbett Report Subscriber. And don't miss this week's recommended reading, viewing and listening.
To access the full newsletter and to support this website, please become a member today.
For free access to this editorial, please CLICK HERE.
This content is restricted to site members. If you are an existing user, please log in. New users may register here.
Filed in: Newsletter
Tagged with: mind control