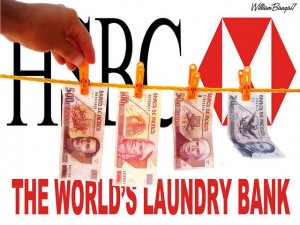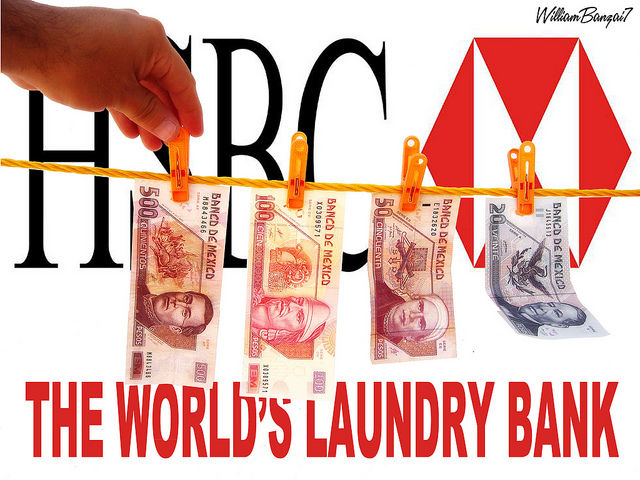 by James Corbett
TheInternationalForecaster.com
January 27, 2016
HSBC is the world's fourth largest bank by assets and a sanctions busting, money laundering bank for terrorists and drug dealers, so it should be no surprise that they have just hired unconvicted war criminal Henry Kissinger to help advise them on fleeing the UK.
You see, HSBC isn't happy with the current banking environment in the UK. After "suffering" through the outrageous wrist slap of its drug money laundering settlement (equivalent to five weeks of income for the bank), HSBC began a temper tantrum over the UK's bank levy, a bank tax that was instituted in 2011. Accordingly, last summer the UK government started the phase out of the levy exactly as requested, but added a surcharge on bank profits. This is evidently too much for the banksters, who are now threatening to move their racket to Canada or maybe Hong Kong or somewhere else entirely.
So it's only logical for them to turn to Heinz Kissinger, a man who has run from investigators in France, Spain, Chile and Argentina to help advise them on how to flee the country. (Ig)Nobel Peace Prize winner Kissinger is notorious for the war crimes he committed during his tenure as Secretary of State and National Security Advisor under Nixon and Ford. During that time he participated in Operation Condor, drafted a plan for food control genocide, orchestrated the 1973 oil crisis, illegally bombed Cambodia, neo-colonized China and generally acted as a good minion for the New World Order he's constantly pimping. After all, who else would better understand how to help the HSBC banksters escape the suggestion that they might face the tiniest of consequences for their crimes?
Sadly for the people of the UK, HSBC's threats to move may just be a bargaining strategy they're using to wring yet more concessions out of the British government. They are expected to come to a decision early this year and have reportedly brought in other international advisers along with Kissinger to discuss the potential geopolitical ramifications of such a move.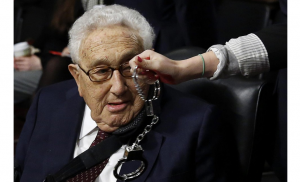 Whatever the case, the situation is best summed up by former Corbett Report guest Derrick Broze of The Conscious Resistance:
"Without a doubt Henry Kissinger and the decision makers at HSBC are responsible for a number of horrible atrocities around the world. This partnership in hell cannot signal anything positive for the free people of Earth. It's time for the free hearts and minds of the world to confront Kissinger, HSBC executives, and all the people in positions of "authority" who are seeking to control our lives. Let them know we are here, they are not welcome, and freedom is coming."
Filed in: Articles
Tagged with: banksters • henry kissinger