Have you seen the PLA Navy's latest whizzbang terror toy? Described as a "tactical laser system," it was recently featured in a PR puff piece on China's state-owned mouthpiece channel, CCTV. According to reports, it will be deployed on the PLA Navy's Type 055 destroyers as a replacement for the fleet's old HHQ-10 surface-to-air missiles.
Which is all well and good, but let me ask you again: Have you seen it? I mean, have you actually looked at it? Because when you do, you might notice something interesting. Namely, it bears a striking resemblance to the U.S. Navy's Laser Weapon System (LaWS).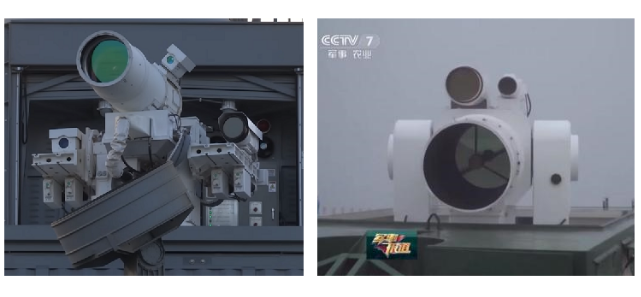 The LaWS is on the left and the Chinese laser system is on the right. Or is it the other way around? It's hard to tell the difference.
But it's not just this laser weapon. From drones to stealth jets to railgun prototypes, it seems all of the latest and greatest weaponry in the Chinese arsenal is suspiciously similar to (or is an exact duplicate of) an item in Uncle Sam's arsenal.
So what's going on here?
This week The Corbett Report Subscriber offers the complete beginners' guide to the imperial abdication in Japan and a subscriber video about hobbies and pastimes. For full access to the subscriber newsletter and to support this website, please become a member.
For free access to this editorial, please CLICK HERE.
This content is restricted to site members. If you are an existing user, please log in. New users may register here.
Filed in: Newsletter
Tagged with: china