Author Archive for Corbett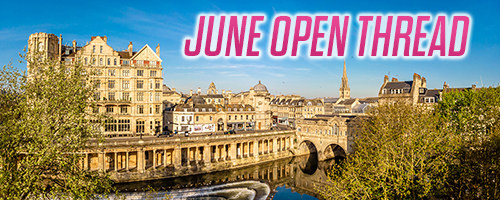 Corbett Report members are invited to log in and engage in discussion in this month's open thread.

FROM 2014: In his new book "The 2001 Anthrax Deception," Dr. Graeme MacQueen, co-editor of the Journal of 9/11 Studies, lays out the case for a domestic conspiracy in the 2001 anthrax attacks in the US. In this conversation, James and Graeme discuss the context in which these attacks happened, the way they were portrayed by the government and the mainstream media, their ultimate effect, and the voluminous evidence that disproves the FBI's assertion that the attacks were the work of Dr. Bruce Ivins.

This week on the New World Next Week: the WHO, the UN and other globalist institutions are grooming children for sexual activity; the culture creation industry is grooming children for gender dysphoria and the transhuman future; and Epstein's child sex operation continues to unfold in the courts.

via Dr. Mercola's Censored Library: In this interview—RECORDED ON MAY 8TH, 2023, BEFORE ELON MUSK APPOINTED WEF INSIDER LINDA YACCARINO AS NEW TWITTER CEO—Dr. Joseph Mercola interviews James Corbett about Elon Musk's military and governmental ties, the controlled opposition infighting psyop, and the solutions we can implement to avoid the technocratic AI transhuman nightmare of the globalists.

We all know about the danger of a future society where we're all tracked everywhere we go every single day in real time by our phones or devices . . . but actually, it's worse than that! You're already being tracked everywhere you go, every day, and it doesn't matter whether you leave your phone at home just as long as you bring your face. Today on #SolutionsWatch, James explores some of the options that are on the table for heading off the facial recognition dystopia.
Esteemed scholar, researcher, author and 9/11 Truth and Justice advocate Dr. Graeme MacQueen passed away on April 25th. Today, James pays tribute to Dr. Macqueen's life and legacy with a remembrance of his groundbreaking work and the testimonies of his friends, colleagues and loved ones.
Questions For Corbett is celebrating its 10th anniversary! Join James for this 100th Episode Extravaganza where he takes on the task of answering 100 questions from the ever-growing question bag in as entertaining and informative way as possible! 

This week on the New World Next Week: all hell breaks loose in Pakistan as Imran Khan is arrested; Ehud Barak joins Noam Chomsky, Woody Allen and others on the defensive as Epstein revelations continue; and Nick Cane and the other phonies show their true colours at the king's coronation.

via Realeyesation: Don't miss this great conversation between Alexander Raskovic and the renowned James Corbett from 'The Corbett Report.' Discover how James Corbett became a voluntaryist and an Anarchist, and how James and Alexander discovered the methods of self-learning (autodidacticism).