Author Archive for Corbett

This week on the New World Next Week it's Conspiratainment Bingo as WEF (doesn't) promote AI for censorship; the White House tells social media platforms to censor journalists; and the Moonies conspiracy in Japan is revealed.
As promised, today James does a question and answer with some students of his Mass Media: A History online course. From the history of media to our relationship with to an intriguing question about Gulf War embedded reporting that goes in a very unexpected direction, you won't want to miss this info-packed Q&A.

Keith Knight of Don't Tread on Anyone joins us to discuss The Voluntaryist Handbook (available for free on Odysee but support the work by buying a copy)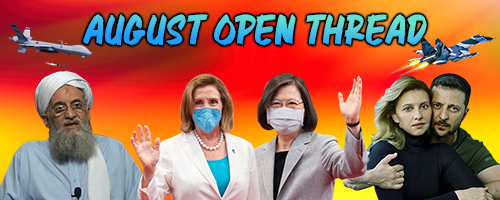 Corbett Report members are invited to log in and leave their thoughts in the August Open Thread.

via FreedomsPhoenix.com: James joins Ernest Hancock for his regular appearance on the Declare Your Independence radio show to discuss how media is used to distract us from real life and real solutions.

This week on the New World Next Week: Pelosi goes to Taiwan as cold war machinations continue; Zawahiri is dead (just don't ask for proof); and the UN declares war on conspiracy theorists.

Jackie writes in to ask for another book list, so James obliges by going through the reading list for the new Mass Media: A History online course.