Author Archive for Corbett

This week on the New World Next Week: the controlled demolition of the economy continues apace; France introduces climate lockdowns (exactly as predicted); and trust in the dinosaur media sinks to NEW all-time lows!
In this edition of #SolutionsWatch, James talks to Frode Burdal Klevstul about his new self-published book, Bill Goats and the Forest. We discuss the power of narrative in helping children (and adults) to understand world events in their proper context and we talk about the process of conceptualizing, writing and self-publishing a book.

This week on the New World Next Week: Chinese protesters stopped by health apps; Ghislaine Maxwell wants to serve out her sentence in the UK; and the Svalbard vault is about to get some musical glass deposits.

FROM 2007: Tinkering with the building blocks of life is more than just child play, it's big business. Today we examine the consequences, intended and unintended of chimera cross-species genetic engineering.
This week on the New World Next Week: Bilderberg meets in near-total secrecy to discuss continuity of government; children in Wales are being taught to eat the bugs; and 44% of Americans believe the country is heading toward civil war.

FROM 2007: Today we examine the implications of a fearful new religion that is being promoted in the mainstream media to introduce a new feudal society to the public.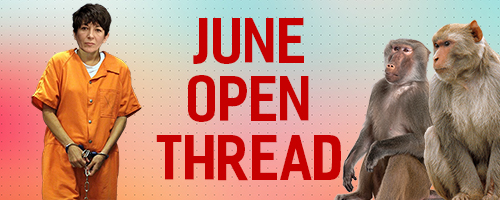 It's June already and summer is just around the corner, so you know what that means: it's time for this month's open thread!